Christine Alderson
Producer, Ipso Facto,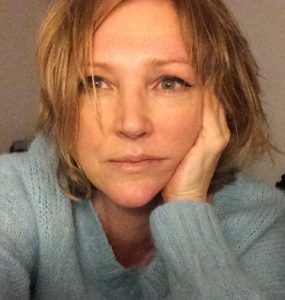 Christine has produced and co-produced over 20 feature films. Highlights include SNOW IN PARADISE the debut feature of Andrew Hulme nominated Un Certain Regard at Cannes Film Festival 2014; THE BANKSY JOB premiered in Tribeca 2016; Berlin Competition hit IRINA PALM (2006) starring Marianne Faithfull; Viking Epic VALHALLA RISING (2008) from director Nicolas Winding Refn (Drive); Northern Soul feature SOULBOY (2010) (Martin Compston, Felicity Jones).
Last year BBC's THIS BEAUTIFUL FANTASTIC (2016) starring Jessica Brown Findlay, Tom Wilkinson and Andrew Scott and co-produced Locarno hit, European co-production BAGHDAD IN MY SHADOW. This year BFI backed eerie ghost story MARTYRS LANE has just completed shooting. Christine is also producing OUR BLOOD a large scale public artwork from artist Marc Quinn.
Christine is a graduate of EAVE, EAVE+, ACE and INSIDE PICTURES. She is a voting member of BAFTA and EFA and the national co-ordinator of EAVE.
Sessions with Christine Alderson