DICK FONTAINE
Filmmaker/ Fellow, National Film & Television School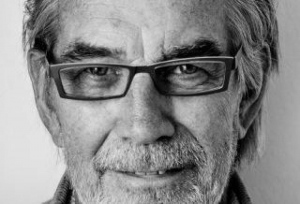 Dick Fontaine has made over forty films for television and the independent media. A founder member of the breakthrough television investigative series World in Action, he was the first filmmaker to introduce the techniques of Direct Cinema to UK Television in the Sixties, in politics and, in collaboration with the Maysles Brothers, to explore the new universe of celebrity with the Beatles and the world's top model, Jean Shrimpton. He developed the essay film with, among others, the great British journalist, James Cameron in India, Temporary Person Passing Through, iconic American writers, Norman Mailer, Will the Real Norman Mailer Please Stand Up and James Baldwin,I heard it through the Grapevine. Together with Mike Hodges, he was responsible for the pioneering art film series New Tempo. experiments with ideas and artists like John Cage & Roland Kirk and music films with Johnny Rotten Kathleen Battle, and the first films with the founders of Hip Hop, Afrika Bambaataa & the Zulu Nation.
He has made award-winning experiments with the reflexive camera, Double Pisces, Scorpio Rising, and many films with jazz musicians, Ornette Coleman, Sonny Rollins, Art Blakey, Betty Carter and films with improvised music like New York Law. He was a co-founder of the co-operative Tattooist International to explore music and agitprop and then worked for Julius Nyerere in Tanzania. In 2009, he mentored a project with gang members in Handsworth, Birmingham,to make films about their view of their own lives,.
His most recent film is a definitive portrait of The Saxophone Colossus, Sonny Rollins – Beyond the Notes, produced by his company, BeBop Productions and BBC Arena, nominated for a Grierson Award in 2012. In the last three years he has had retrospectives at, first, The Anthology Film Archives in New York, then with Cinema de Reel at the Pompidou in Paris and, in 2013e, with the InEdit Festival in Sao Paulo, Salvador and Barcelona. He is the excutive producer of Zulu Return, a film taking Afrika Bambaataa to the source of his inspiration, kwaZulu, directed and produced by his partner, Gugulethu Mseleku.
Fontaine's work is now part of the Film Archive at Harvard University and he has taught at The School of Visual Arts and NYU in New York and has run workshops and master classes across Europe and the USA. He joined the NFTS as Head of the Documentary Dept in March 1995. In 2018 he was made a Fellow and stood down as HOD Documentary to concentrate on outreach, and on Summerdocs for filmmakers not engaged in the 2 year MA, and to begin a new career as a writer of fiction.
Sessions with DICK FONTAINE