Jo Coombes
Founder, AdGreen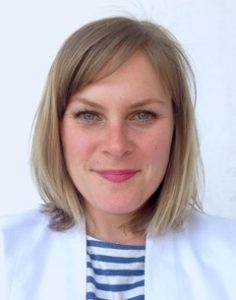 Originally from Wiltshire, Jo Coombes has been in the advertising industry for over a decade. After living in New York for a year assisting at a 'jingle house', she moved to London and worked as a producer and rep at Adelphoi Music. Having had a glimpse of the wonderful world of production through colleagues and friends, and after a few bumpy experiences making short films and promos, Jo left in 2010 to train up as a Production Assistant.
For the past 6 years Jo has been a freelance production manager, working with London based companies such as Stink, Park Pictures and Smuggler. Fed up with the amount of waste Jo was seeing during production, particularly at the end of shoots, in 2014 she took a short break to think about whether she could do anything about it. After meeting with sustainability staff at BAFTA and the BBC, she set up AdGreen. The initiative is educating the industry on sustainability and climate change and providing support to production companies by developing tools and best practice. The current focus is to get advertising agency staff involved too, having recently introduced a new set of online resources for them. They have also recently introduced a Sustainable Production Agreement, designed for production companies to fill out during bidding, in order to establish what can be achieved during production, in order to reduce the footprint of the project.
"AdGreen is at a very interesting point in it's development – I feel as though we are on the cusp of a bigger take up, and hopefully our new resources will push things forward over the next few months", Jo says.
Sessions with Jo Coombes