Kayvan Mashayekh
Co_Chairman, PGA International Committee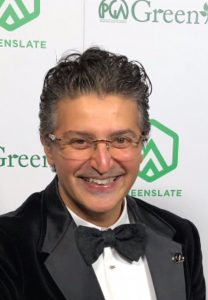 Attorney turned filmmaker, Kayvan Mashayekh, began his career by writing, producing and directing an epic, independent feature film called, "The Keeper: The Legend of Omar Khayyam," which Premiered at the Moscow Film Festival in 2005 and had a successful theatrical run in the US for 53 weeks in 14 separate cities.
Mashayekh was the winner of the Relativity Media Special Prize of $25,000 at the 2007 Middle East International Film Festival in Abu Dhabi for his script "Batting for Palestine" where one of the judges, legendary two time Oscar Winning Producer of "Gladiator" and "Schindler's List" noticed him and subsequently took him in under his wing as an apprentice producer developing his slate of international studio grade projects.
Since June 2018, Mashayekh serves as Co-Chairman of the International Committee for the Producers Guild of America. In that capacity, he is proactive in globally branding the World's largest trade organization of Film, TV, and Multi-Media producers with a membership of over 8500.
He is also the Founder of "Producers Without Borders" a curated series of film entertainment seminars at World Class Film festivals (such as Cannes) for the past 5 years. Additionally, he is the Co-Founder of "The Power of Connectivity," a private members network of professionals in Entertainment, Finance and Technology.
Sessions with Kayvan Mashayekh
Dec 03 2019
10:00 - 10:45
Room C