Mark Foligno
Joint MD, Corestar Media Limited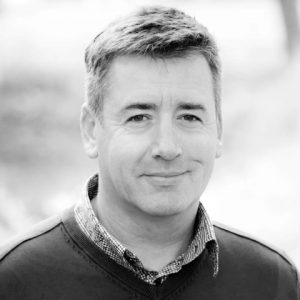 Mark Foligno is involved in a number of Film & TV business ventures in the UK. Including CoreStar Media an Entity set up to make TV dramas, he is also just finishing a film called Legacy of Lies an action thriller starring Scott Atkins which is currently in post.
Mark has a strong track record in the commercial and creative side of the media business, working at Sony Broadcast, ending up as Head of Media UK & Ireland. In 2003, he bought Molinare, transforming it into one of the largest privately owned post-production companies in the UK, a powerhouse in high-end TV drama and feature film, tripling turnover in 5years. During his tenure he co-produced and executive produced BAFTA winning Moon, and OSCAR and BAFTA winning The King's Speech.
Since selling Molinare in 2011, Mark's film and TV credits include, Legacy Of Lies, Best Laid Plans, The Rise (aka Wasteland), Montana, Golden Years and The Retreat, which aired on BBC2 in a primetime slot. All of these projects have sold in multiple territories around the world. Wasteland and Golden Years were both selected for the Beijing Film Festival.
Mark and BAFTA winning director Paul Andrew Williams have a new business called CoreStar Media LTD, which is successfully raising £4M in order to develop & produce high-end TV drama.
Sessions with Mark Foligno