Michelle French – Director, CAMA Group Ltd
About CAMA AssetStore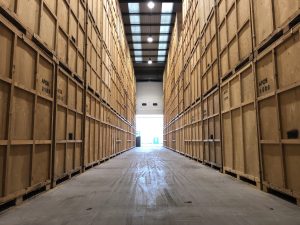 CAMA supports productions to remove, photograph, itemise and store items after filming. Instead of binning or shipping items abroad – both detrimental to the environment – crew use CAMA's unique software to find new homes for props and furniture – often from their base in LA. Production companies in the UK are delighted to reuse parts of the set and save some money.
The CAMA team can also manage this service on behalf of productions and have reuse networks set up both inside the industry and in the community. Their number one focus is getting physical assets back into the industry.
CAMA has saved costumes from landfill and overflowing dusty cupboards, by donating them to smaller productions and costumiers, such as Camden Costumes. They also have partnerships with Prop Houses, such as Superhire.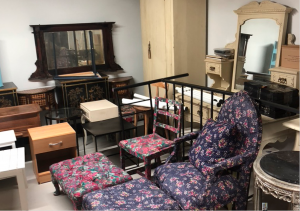 CAMA makes sure that charities benefit too and have donated frequently to the Single Homeless Project where furniture from sets has changed the lives of lots of people. By logging onto the secure portal, the Single Homeless Project team were able to see what was available and select items they need.
Sessions with Michelle French