Sacha Bennett
Director/Producer/Writer, Three Wise Monkeys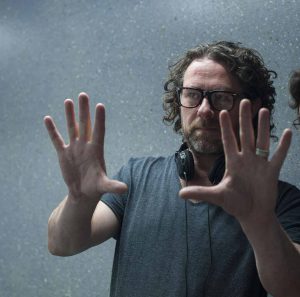 Sacha has over 28 years of experience in the film industry, both in front and behind the camera – but his true passion is directing, and is currently in post-production on his 9th feature film having just delivered Tango One for Universal.
Along with screen-writing credits on his own films, Sacha has produced scripts for the likes of Paramount Pictures and the BBC, and has created two feature film franchises.
Directing projects range from music promos (including Queen's Flash Gordon Remix, which was number one in 18 countries); short films (the multiple international award-winning Devilwood, starring John Simm, which has been optioned to become a television series) and musical visuals (Sacha directed the live-action screen elements for the globally successful We Will Rock You).
As a director, he has worked with the likes of Academy Award nominee Bob Hoskins, BAFTA/Emmy winner Jenny Agutter, Rita Tushingham, Olivier Award winnerLuke Treadaway, Steven Berkoff and Patrick Bergin, to name but a few.
Sacha is a full voting member of BAFTA.
Sessions with Sacha Bennett