Sol Papadopoulos
Producer/Director, Hurricane Films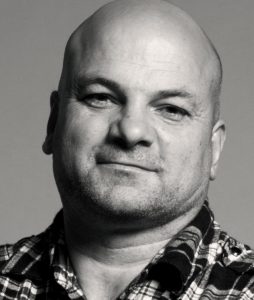 Two time BAFTA nominee and winner of six UK Royal Television Awards, Sol's love for a good tale has taken him down the dual paths of factual and fiction storytelling. As producer/director Sol has originated, produced and directed documentary films and series for broadcasters, both nationally & internationally. His two most recent feature documentaries are biopics; UNSUNG HERO: THE JACK JONES STORY on the life of Liverpool born Trade Unionist and International Brigade fighter Jack Jones and MY LETTER TO THE WORLD on poet Emily Dickinson.
Originally a stills photographer who picked up a film camera after a short course at the national Film School, his work to date has included the acclaimed WNET/PBS series, WARSHIP, a merit winner at the 2001 San Francisco Film Festival. In 2005/6 his four part history series WARPLANE was seen in over fifty-five countries. As a self-shooter he includes his observational documentary, DOCKERS: WRITING THE WRONGS, for Channel Four as one of his six RTS winners.
Sol has produced three feature films with 'Britain's greatest living film director' Terence Davies; the critically acclaimed OF TIME & the CITY (Cannes premiere), SUNSET SONG (Toronto premiere) and A QUIET PASSION (Berlin premiere).
Other features with Sol's production company Hurricane Films include A PRAYER BEFORE DAWN directed by Jean Stephane Sauvaire premiered in Cannes 2017 and SOMETIMES ALWAYS NEVER, starring Bill Nighy, which premiered at the London film festival in 2018 and was released in 2019. Sol is currently in post on the Gillies MacKinnon directed feature THE LAST BUS starring Timothy Spall.
As a proactive producer based in Liverpool in the English regions, he was chairman of the North West Producers and Directors group from 2003-2006. He is a member of British Academy of Film and Television Arts (BAFTA) and also DIRECTORS UK. Sol sits on the board of the international photographic gallery OPEN EYE and attends the major film festivals and markets. Great stories, whether fact or fiction, drive his passion for storytelling.
Sessions with Sol Papadopoulos