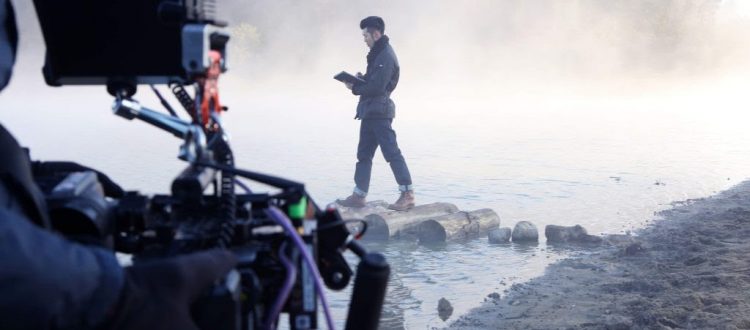 Spotlight on FOCUS content sponsor Production Service Network
FOCUS Talks to Michael Moffett, Founder of PSN
2019 FOCUS content sponsor Production Service Network (PSN) have their finger on the pulse of global content production, with a fifty strong network of production service companies that provide local expertise across the world. Sponsored by PSN, the content programme at FOCUS will cover hot topics across the film, advertising, documentary, advertising and games industry on the same international level.
PSN have been attending FOCUS since the very first show. "FOCUS attracts producers of each genre. These are folks are increasingly crossing the aisle to other genres that we find under one roof at FOCUS" explains Michael Moffett, founder of PSN.
For the first time, PSN are sponsoring the content at FOCUS which features over seventy sessions under the umbrella theme, "Forces for Change – What's Next?". Over one-hundred and fifty speakers are lined up for the two day programme of keynotes, panels, masterclasses, workshops and presentations.
"Our fast-paced and evolving industry is fuelled by the innovators and the nimble-minded. FOCUS conferences are a meeting place for those at the forefront" asserts Moffett, "where else can a producer learn from the experts about new production tools, sourcing and managing the money, legal frameworks, sustainable practices and where the opportunities are?".
"Looking back on what that's meant to us, it is telling how PSN Partner work with Netflix Global Marketing tuned us in to the SVOD boom. A couple years on PSN Partners are in conversations with the platforms as well as Hollywood studios to execute productions for the small and big screen".
And PSN adds its own global presence to FOCUS, says Moffett. "The event is a rendezvous point for our Partner service companies from every corner of the planet". Moreover, PSN's presence "makes that expertise available in person for producers who are keen to discuss how PSN can help them execute their partially or fully-financed productions overseas. It is as simple as reaching out to PSN through our website or directly to me through the FOCUS meeting planner" he adds.
Alongside the content sessions, FOCUS is a great place for networking with many events and receptions throughout the two days. Having attended the event for the past five years, PSN have formed new working relationships that have served producers shooting in exotic locales. Moffett pinpoints one recent example, "It was thanks to a chance meeting here at FOCUS a couple ofyears ago that we came to know a service company in Mongolia that recently wrapped a commercial film for Pokémon with one of our producer clients from Japan" he says.
"PSN is a seal of quality recognized industry-wide" explains Moffett. "That made PSN Partners the choice for US producers presently shooting a WarnerMedia / HBO Max series in South East Asia and Europe, as well as Chinese commercial producers who recently wrapped a film in Chile for Intel that was inspired by the The Motorcycle Diaries. They all count on our boots-on-the-ground in 50 film hubs worldwide to provide comprehensive below-the-line services".
Register now for your free delegate badge to meet with Production Service Network.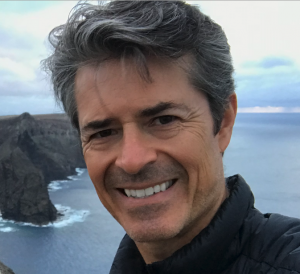 Biography of Michael Moffett
Michael Moffett co-founded and sits at the helm of PSN-Production Service Network, the one-stop shop built to help producers determine where best to film overseas and whom to rely on for local support. The Network plugs producers into local knowledge to build a better budget and production plan, local access to incentives, and local experience to execute the most demanding of scripts. This local expertise is delivered to producers at no added cost by each of the 50 production service companies that Moffett vetted as the exclusive PSN Partners in film hubs worldwide.
Production work on commercial, entertainment, and factual shoots for clients from around the world is at the core of Michael's experience. Highlights from his years managing production service budgets ranging from modest to over 1 million euros include feature film, sport celebrity shoots, primetime TV programming for all major US & UK channels, and events as diverse as motocross and a papal visit.