Wallonia exhibiting for first time at FOCUS
"Cinema Made in Wallonia" will be exhibiting for the first time at FOCUS 2018. FOCUS spoke to Jean-François Tefnin from the Wallonia Film Commission.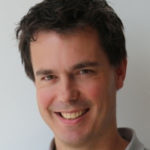 What brings you and Cinema Made in Wallonia to FOCUS this year?
FOCUS is the place to be for the cinema industry and in particular for producers who are always looking for new film locations. That is the reason why Wallonia decided to take part in this edition of FOCUS, together with the Brussels representation, which is on the stand next to us. The organisation however is all done by the Walloon Export Agency.
What are you hoping to get out of the event and what in particular will you be promoting at FOCUS 2018?
Our purpose here is to promote the strengths of Wallonia in the film industry, and this goes from spectacular settings, to its technicians, artists (actors, scriptwriters, directors and many other technical specialists). Our aim is to facilitate international co-productions with Wallonia. You will be able to meet with representatives of Wallimage should you have any questions regarding financing a film project. In addition, other Walloon organisations will also be be here like Wallonia Film Commission or TWIST, should you have any questions about post-production.
What foreign productions have been filmed in the past few years in Wallonia? 
The Walloon film industry has enjoyed a real boost recently and has therefore matured. It is renowned internationally. Foreign films shot in Wallonia include The Fifth Estate, directed by Bill Condon with Benedict Cumberbatch and Daniel Brühl, the recent BBC series Les Misérables, series 1 and 2 of The Missing (BBC), Pilgrimage, directed by Brendan Muldowney, Good Favour, directed by Rebecca Daly, The Guardians of the Galaxy, directed by James Gunn and A Promise, directed by Patrice Leconte with Rebecca Hall, Alan Rickman and Richard Madden.
Please tell us briefly, what Wallonia has to offer as a film destination?
There are many advantages. To begin with, Wallonia is in the heart of Europe. It is quick and easy to reach. Within the country itself, transport links are outstanding. We have two international airports and one of the most extensive motorway networks in the world. There are small, medium sized and large studios, which means Wallonia can offer anything a production team might need for very ambitious projects. We also have a film shooting assistance office. Moreover, there are many other aspects that are important to consider; the reputation of our film and media schools as well as the plethora of advanced technologies in image enhancing.
In Wallonia, there are various sources of financing available for the film industry, be it at national, regional or cultural level.
Do you offer any filming incentives for foreign productions interested in Wallonia as a location for their next production?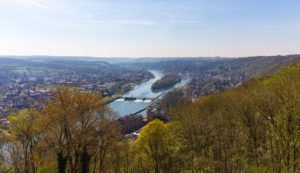 The film shooting assistance office is there to support and assist producers and directors when they are looking for specific settings, technicians, actors or extras. They will also help dealing with the government organisations or town halls such as fire brigade, police force, whenever specific authorisations are required prior to shooting a film. The film shooting assistance office is here to help in any way they can and their services are free! It is very important to mention as well that in Wallonia, there are various sources of financing available for the film industry, be it at national, regional or cultural level.
More info;
www.cinemawallonia.be
www.wallimage.be
www.clapwallonie.be
To find out more about filming in Wallonia, register for a FREE FOCUS 2018 delegate badge here.