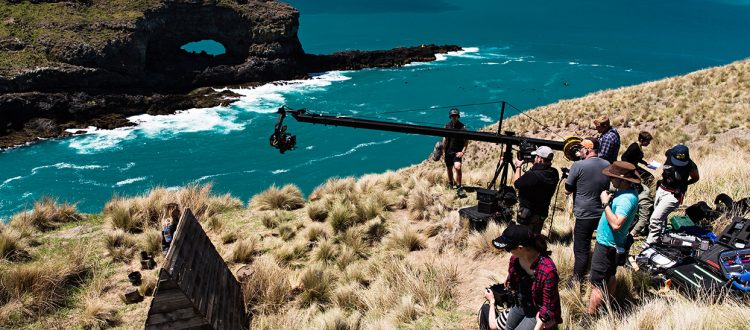 Spotlight on FOCUS exhibitor Screen CanterburyNZ
FOCUS talks to Bree Loverich, manager of Screen CanterburyNZ which is the film office for Christchurch, Canterbury & the West Coast of Aotearoa, New Zealand
What brings you and the Canterbury Christchurch New Zealand to FOCUS for the first time and what in particular will you be promoting at FOCUS 2020?
FOCUS offers Screen CanterburyNZ a great opportunity to connect with producers and film commissions from all over the world. FOCUS provides Screen CanterburyNZ with the perfect environment to make contacts both near and far from home, and build awareness of Canterbury's competitive incentives, ocean to alps access within an hour from the city, an ultra-modern city juxtaposed with preserved historic structures, and talented workforce. This year, we are especially interested in attending FOCUS to discuss New Zealand's unique COVID-free status and, therefore, the ease of filming in the land of the long white cloud, Aotearoa.
What productions have recently been filming in Canterbury?
2019: MULAN
Director: Niki Caro I Walt Disney Studios
2019: Only Cloud Knows
Director: Feng Xiaogang I Emperor Motion Pictures
2019: Letter for the King
Director: Alex Holms I Film Wave & Netflix
2019: The Luminaries
Director: Claire McCarthy I BBC
2018: A Wrinkle in Time
Director: Ava DuVernay I Walt Disney Studios
2017: The Stolen
Director: Niall Johnson I Cork Films
2017: Human Traces
Directors: Nie Gorman I Nadia Maxwell
2016: Murder on the Orient Express
Directors: Kenneth Branagh I Twentieth Century Fox
2016: Sun Set Song
Directors: Terence Davies I Hurricane Films
2016: Z for Zchariah
Directors: Craig Zobel I Lionsgate
2016: The Changeover
Directors: Miranda Harcourt I Firefly Productions
2015: Slow West
Directors: John Maclean I See-Saw Films
2014: Sunday
Directors: Michelle Joy I Fighting Chance Films
1994 -2012: The Hobbit, Chronicles of Narnia – The Lion, the Withc & the Wardrobe, The Lord of the Rings, Vertical Limit, Heavenly Creatures; & more …
TELEVISION PROJECTS
We are one
Aftermath: The Triumph of The City
Pecking Order
When a City Falls
When a City Rises
Kiwi Christmas
Kiri & Lou
What Now
Brain Busters
Darwin & Newts Fanimals
Animal Academy
Hearts & Crafts
The Erin Simpson Show
The 4:30 show
Adam & Eve Show
TVC PROJECTS
VIVO phones, BMW, Sony, Marie Claire, Porsche, Audi, Nissan, Toyota, Kathmandu, Mercedes, Decathlon, Volkswagen, Nike, REI, Lexus, Hyundai, Bridgestone, Sportscheck, Descente Swiss Ski, Swisse, Massey Furgeson, Volvo, Nespresso, Subaru, American Express Credit Cards, Enable Fibre, Synlait, Sealy Australia, Swanndri, The North Face, Aston Martin, Etique, Ford, TourismNZ, Air New Zealand, ANZ
Please tell us briefly what Canterbury has to offer as a location filming destination?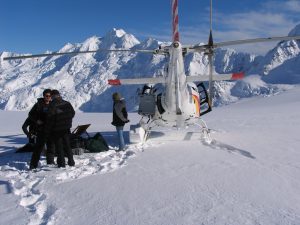 Canterbury is renowned for its picturesque beauty, from coastline to alpine landscapes. At its heart sits Christchurch, New Zealand's newest and second largest commercial centre. Film makers can access a diverse range of epic film locations and terrain within a one – two-hour drive from the city.
Christchurch has achieved international acclaim for its creative and clever urban design, evidenced by inspiring street art, new architecture, and a range of new retail, hospitality, innovation, arts and entertainment precincts. The city is known for its dry, stable and temperate weather.
Within an hour from the city, productions can be filming at a sea port, wheat fields, alpine environments, on braided rivers, surf breaks, rolling hills, ski fields, farm plains, lakes, geographic rock, historic buildings, English gardens, sleepy little town centres, sheltered bays and so much more.
The Screen CanterburyNZ region offers filmmakers the following:
Canterbury is the largest region in the South Island and at the centre is New Zealand's newest and second largest city- Christchurch

Christchurch has a brand-new central business district with a modern city scape with splashes of old architecture
The city provides the ease of access in and around the city, to all of Canterbury, to the South Island and New Zealand
The city has an international airport that is 15 minutes from the city centre
A talented and innovative local crew
Access to rental houses for camera & lighting equipment
A world-class 4000m2 TV and film studio, smaller studios for smaller productions, post­production and cutting-edge technology
Fully digital, fast-turnaround film permits and production assistance
The region has several affordable accommodation options for all sizes of crew and budgets, rental cars and buses for crew transportation and various catering options for productions, including remote locations
Stable weather & outstanding lifestyle
Three large tertiary providers providing a talent pipeline
Off season destination, just in time delivery for Northern hemisphere markets
Trust and confidence in the lack of corruption
English as the business language
Please tell us about the New Zealand filming incentives and how these help incoming productions.
The New Zealand Screen Production Grant (NZSPG) for International Productions is part of the New Zealand Government's screen incentives scheme, which includes the Post, Digital and Visual Effects (PDV) Grant. Eligible productions can access a cash rebate on Qualifying New Zealand Production Expenditure (QNZPE).
The baseline International grant is 20% of QNZPE. For PDV productions, the grant is 20% of QNZPE up to NZ$25million, thereafter 18% of QNZPE NZ$25million and above. A small number of productions may be invited to apply for an additional 5% Uplift, if the production can demonstrate significant economic benefits to New Zealand.
The New Zealand Film Commission administers the NZSPG for International Productions. For more information, please visit the New Zealand Film Commission website. If you have any questions about specific projects or the schemes mentioned, please contact nzspg@nzfilm.co.nz or call the Incentives Executive on +64 4 382 7680.
Biography of Bree Loverich
Bree Loverich is the manager of Screen CanterburyNZ which is the film office for Christchurch, Canterbury & the West Coast of Aotearoa, New Zealand. She has been the manger for 2 years and brings a wealth of knowledge to the screen industry ecosystem with a background in economic & business development, strategy, marketing, education and export trade. In a very short time, Bree has developed an astute understanding of the screen industry and is fully supported by the screen sector in creating a strategic roadmap for sustainable growth, raising the profile of the destination, supporting studio infrastructure and regional incentives development, working with service suppliers and the City Council to ensure standards of film friendliness, bringing together a strong community of crew and local film makers, supporting workforce development and educational opportunities.
To meet with Screen CanterburyNZ at FOCUS Digital 2020 register for a FREE delegate pass here.