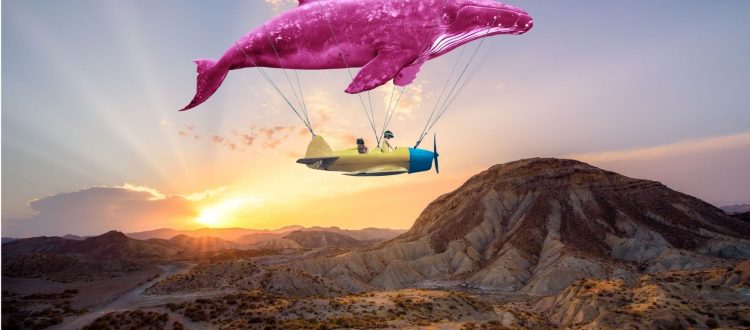 Spotlight on FOCUS exhibiting partner Fresco Film
Peter, what brings you and Fresco Film back to FOCUS this year?
Fresco Film is happy to be back at Focus like every year. Ever since its very first edition, we have believed in this great project and supported it. Happy to have done so, since the contacts and business we have managed to establish through FOCUS are priceless.
What elements of the show are you involved in?
Fresco Film would have been happy to host another lounge, like last year, but due to the current circumstances we had to refrain from this.
What are you hoping to get out of the event and what in particular will you be promoting at FOCUS 2020?
Fresco Film hopes to establish further contacts with producer colleagues from around the world that would like to explore the possibility of shooting in Spain. This is what we will be at Focus for, promoting Spain as one of the most cost effective and best destinations for any short or long format project, with competitive tax incentives and the best we have to offer: our crew and Fresco's special hospitality.
Please tell us briefly about Fresco Film & the services you provide?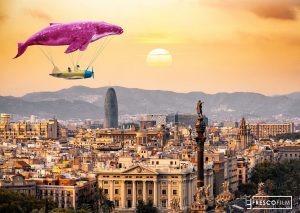 Fresco Film Services was founded back in 1972, as one of the pioneer companies offering production services in Spain. Old from birth but young at heart we have always tried to be avantguard at what we do and to emphasize three basic pillars for our production services: professional response, transparency and service in capital letters, always with a smile.
Furthermore we are proud to be part of the Green Shooting initiative and in spite of COVID try to make our shoots more and more sustainable.
How has 2020 been, have there been any highlights of recent work?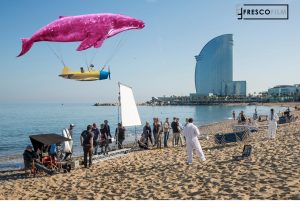 2020 has been an interesting year. You always have to look at the positive sides, and while it has been tough to deal with the current events and pandemic, truth is we have hardly stopped shooting and working, developing a strict COVID protocol with all involved (studios, unions, government, health officials and our crew), which win us the trust of our clients to restart film and tv shoots on project of considerable size and importance right after the lockdown in Spain was lifted in June.
We are proud of the sense of responsibility and comradeship or our crews, who have proven to be beyond trustworthiness and enabled shoots with hardly and on some even no infection cases at all. This makes us look into a bright and positive future, full of projects for 2021 and we sincerely wish all our colleagues the same!
Biography of  Peter Welter Soler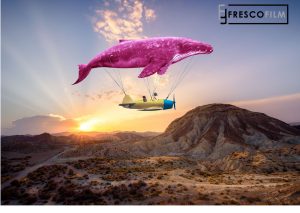 CEO of Fresco Film since 2006, Peter is of German origin. He was trained in the USA and developed his professional career in Spain. He is recognized, both as Executive Producer on large international productions and for his experience with fiscal incentives in Spain. His character combines German perfectionism, discipline and seriousness, US innovation and the fantastic skills of improvisation, creativity and joy of Spain – a fiery mixture that has forged the spirit and philosophy of Fresco Film Services.
Filmography of Peter Welter Soler
2020 In From the Cold Producer 10 Episodes, shooting until May 2020- netflix
2020 Uncharted Executive Producer Sony Pictures
2020 Der junge Häuptling. Winnetou– Warner Bross
2019 Warrior Nun Producer 10 Episodes, July 2019 -Netflix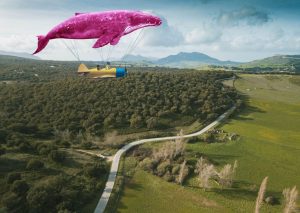 2019 Little Birds Executive Producer 6 Episodes, shooting until May 2019- SKY ONE
2015-2019 Game of Thrones Line Producer – 24 episodes HBO
2018 Terminator 6 Executive producer Paramount Pictures – Skydance Productions
2018 Snatch Executive Producer – 10 episodes SONY CRACLE
2018 Ein Sommer auf Mallorca Executive Producer
2018 Ostwind: Aris Ankuft Executive Producer: Spain
2018 The Spanish Princess Executive Producer – 1 episode
2018-2019 Der Barcelona Krimi Executive Producer – 2 episode
2017 The State (TV Mini-Series) (Executive Producer – 4 episodes)
2017 Der Barcelona Krimi (TV Series) (Executive Producer – 2 episodes)
2017 Ostwind 3: Aufbruch nach Ora (Executive Producer: spain)
2017 Ein Schnupfen hätte auch gereicht (TV Movie) (Executive Producer: Spain)
2017 The White Princess (TV Mini-Series) (Executive Producer – 1 episode)
2017 Emerald City (TV Series) (Executive Producer – 10 episodes)
2017 Tom of Finland (Executive Producer: Spain)
2016 Ich bin dann mal weg (Line Producer: Spain)
2015 Ein Sommer in Barcelona (TV Movie) (Line Producer: Spain)
2015 Frontline (TV Series documentary) (Line Producer)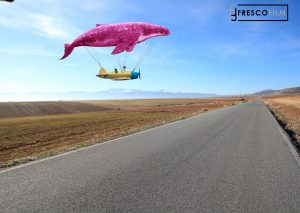 2014 The Legend of Shorty (Documentary) (Line Producer: Spain)
2013 Legenda No. 17 (Line Producer: Spain)
2011 Die Farbe des Ozeans (Line Producer) / (Co-producer)
2010 Gene Simmons, ¡vaya joya de familia! (TV Series) (Line Producer – 1 episode)
2010 Chicas (Line producer: Spain)
2009 Lemo (Line producer)
2008 Vox Populi (Line producer: Spain)
2007 Vetka sireni (Production Manager)
2005 Bad Girls (TV Series) (Production Manager – 1 episode)
2005 Emmerdale Farm (TV Series) (Production Manager: Spain – 1 episode)
2004 Abgefahren (Service Producer: Spain)
2003 The Visual Bible: The Gospel of John (Production Manager: Spain)
To meet with Fesco Film at FOCUS Digital 2020 register for a FREE delegate pass here.