Louise Patel
Producer/Director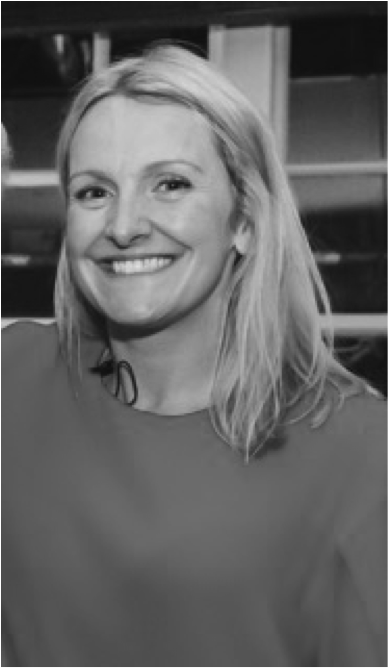 Louise Patel is a freelance Producer/Director and Gallery Director and the founder of Share My Telly Job.
Louise started out working on shows such as 'A Place in the Sun', 'Location, Location, Location' and 'Coach Trip' and spent years working away on location. She spent almost 10 years self-shooting as an AP and DV Director creating a niche for herself on Fishing shows, spending a long time in faraway places with Robson Green on Extreme Fishing.
She went on to PD shows such as 'Don't Tell the Bride', 'I Never Knew That About Britain', 'Dancing on Ice', 'Wanted Down Under' until children came along which limited her travel to within the M25.
For 3 years in the very early days of raising her family Louise trained as a multi-camera Director on Big Brother, a dream job for her and one that meant she could still be at home enough to spend time with her children. She job shared this position for 5 series and realised that this was the perfect way to maintain a career whilst raising a young family and from that, Share My Telly Job was born!
In the past 3 and half years since SMTJ kicked off Louise has job shared a further 9 contracts as an Edit Producer on 'X-factor', 'The Big Audition', and 'Bi-Actually' to name a few. These have been shared with a number of different freelancers on new formats as well as long running series and pilots and all have been a success.
Full time, demanding freelancer TV contracts are almost impossible to maintain well when there are young children at home and rather than leave the industry altogether Louise has campaigned passionately for TV Production companies to embrace more job shares as a way for TV talent to hold on to their careers and to provide a solution for the unacceptable loss of talent from the industry when freelancers lives change.
Louise is a Manchester lass living in London with her two young children and very patient husband. Prior to working in TV Louise sold trampolines for a living… not many people know that.
Sessions with Louise Patel
Dec 04 2019
11:00 - 11:45
Black Box
Dec 04 2019
12:00 - 12:45
Room D