FOCUS reports record growth for fifth edition
PRESS RELEASE
FOCUS, the Meeting Place for International Production, announces record attendance, exhibitor and programme numbers for fifth edition.
London, 12 December 2019 – Record attendance and exhibiting figures, an expanded conference programme, plus a range of international networking events all combined to make for a highly successful FOCUS 2019.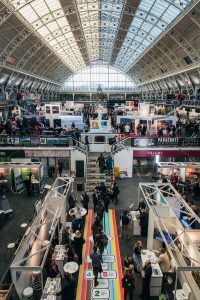 Over 3400 professionals – including visitors, exhibitors and international delegations – from all sectors of the creative screen industries, and from over 80 countries, packed the Business Design Centre in Islington London over two days (December 3-4). This represented a 30% increase in footfall on the previous year.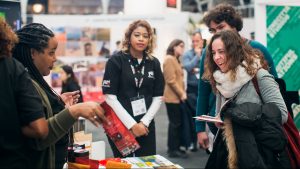 Visitors were able to meet with 271 exhibiting companies (up from 244 in 2018), including international film commissions, agencies, location providers and production service companies, offering production solutions for all types of project and millions of dollars worth of filming incentives. This year there was a significant increase in exhibitors from post-production and new sectors exhibiting at the show included casting and travel agencies. New territories for 2019 included Bahamas, Barbados, Dominican Republic, Egypt, Faroe Islands, Ireland, Latvia, Mongolia, Montenegro, Panama, Philippines, Slovakia, South Korea, Trinidad and Tobago, Turkey and Uzbekistan .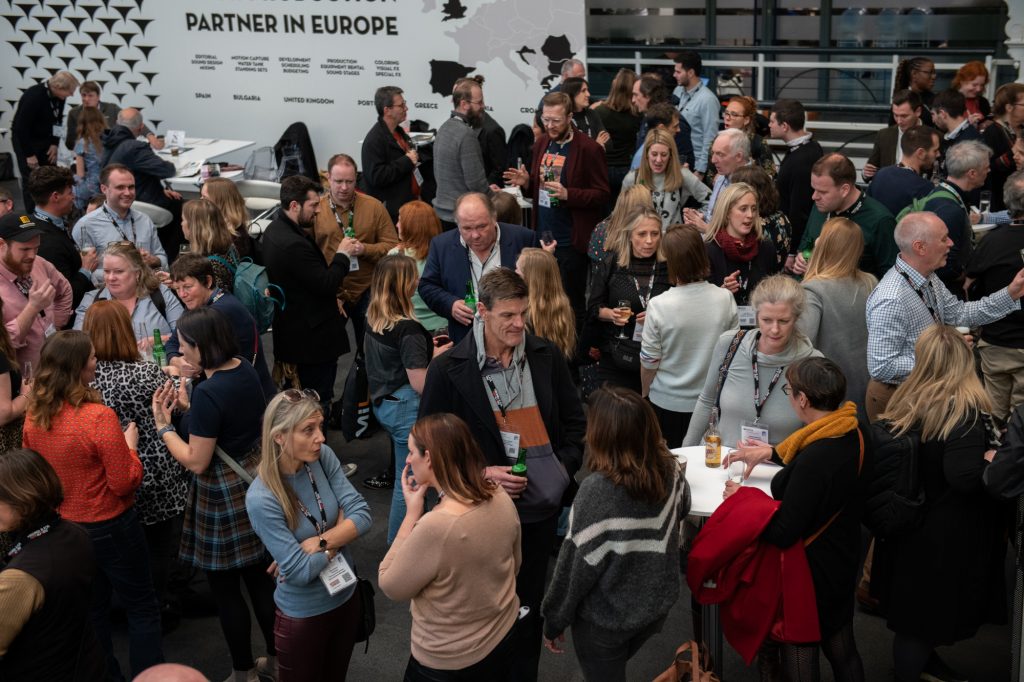 The extensive networking opportunities presented at FOCUS included 28 receptions, parties and happy hours. New initiatives for 2019 included Producer meet-and-greets in association with the Producers Guild of America (PGA) at the Fresco Film Producers Lounge, in addition to regular events such as the Location Managers Christmas Drinks, the Advertising Producers Association Christmas Party and the Producers Brunch in association with Variety. There were also a wide range of receptions hosted by international partners and delegates were able to meet at the busy Nu Boyana Studios Bar. The event culminated with a special event at BAFTA to launch the makers and shakers awards, celebrating excellence in global production,  presented by makers magazine, The Location Guide and FOCUS, in association with Equals.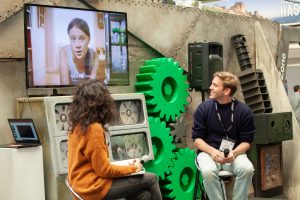 Sustainability continues to play a major role at FOCUS.  For 2019, in association with AdGreen and BAFTA's albert, the expanded Green Zone showcased a roster of eco-friendly companies and offered dedicated training sessions. Dresd created a space age themed environment from reclaimed film and TV set dressing. Film London convened two special sessions focusing on sustainability themes.
The conference programme responded to the fast pace of change in the creative industries, with an overarching theme "Forces of Change – What's next?".  76 keynotes, panels, workshops and presentations featured over 200 industry leaders – a 25% increase on the previous year. The programme is curated by Sue Hayes and presented in association with media partner Variety.  Production Service Network was the new content sponsor for this year's edition.
Speakers included
Adrian Wootton CEO, Film London, Al Hardiman Cofounder Catalyst Global Media, Alison Grade CEO, Screen Central, Andy Paterson Producer, Anna Godas CEO, Dogwoof , Annie Gaudet, Senior Director, Trevanna London, Anwen Griffiths Partner, Lee & Thompson, Charlie Hill Partner, Turner, Morum, Christine Alderson Producer, Ipso Facto, Cristina Casali Production Designer, Danny Fenton CEO, Zig Zag Productions, Darren Drake Partner, Saffery Champness, Dave Morrison Partner, Nyman Libson Paul, Deepak Sikka Director, Omeira Studio Partners, Dick Fontaine Fellow, NFTS, El Suliman, Lead Animator, MPC, Eric Carney, CTO The Third Floor, Finola Dwyer Producer, Wildgaze Films, George Amponsah Director, Hannah Wood Founder, Story Juice, Harriet Finney Director of External Affairs BFI, Jack Attridge Creative Director, Flavourworks, Jasmin Morrison MD, Soul Cognition, Jennifer Parker Senior Associate, Clintons, Jonathan Stadlen MD Knickerbockerglory, Julie Clark Head of Production, Scripted, Studio Lambert, Karen Kelly Executive Producer, Channel 4, Kayvan Mashayekh Co Chairman, International Committee PGA, Lisa Marie Russo Fund Executive, BFI Doc Society, Lizzie Gillett Producer, Passion Pictures, Mark Foligno Co-Founder, Corestar Media, Melissa Parmenter Producer, Revolution Films, Melissa Silverstein Founder, Women and Hollywood, Nick Smith Executive VP, Formats, all3media, Patrick McLennan Producer/Director, Peter Watson CEO, RPC/Vice Chairman, Hanway Films, Phil Hunt Founder, Bankside & Head Gear Films, Rachel Prendergast Producer, SubMotion, Rachel Robey Co-founder, Wellington Films, Robin Bonn Founder, Co:definery, Sacha Bennett  Founder, Three Wise Monkeys, Sean Thompson Founder, Who Wot Why London, Shahid Ahmad Managing Director, Ultimatum Games,  Sol Papadopoulos Producer/Director, Hurricane Films, Steve Wheen Founder, distillery, Tom Mustill Producer/Director, Gripping Films, Triada Lakoutsi Principal Consultant, Xytech Systems, Tris Payne Head of Nations and Regions, Pact, Will Saunders Chief Creative Officer, StoryFutures Academy.
See the full list of speakers here.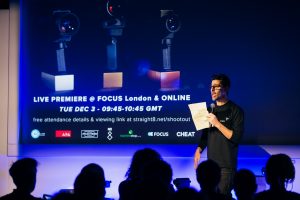 This year also saw a new collaboration with straight 8 shootout online, with the premiere screening of their super-8 challenge at the show.  
The FOCUS programme is developed in consultation with a Content Advisory Board featuring representatives from leading industry bodies. Chair of this year's CAB was Neil Hatton (CEO, UK Screen Alliance) and members included Dawn McCarthy-Simpson, MBE (Director of International Strategy at Pact UK), Alison Small (CEO, The Production Guild), Steve Davies (CEO, Advertising Producers Association), Kaye Elliott (Director HETV Screen Skills), Gina Jackson (Development Director, Soldout Software), Anna Mansi (Head of Certification, BFI), Agnieszka Moody (Director, Creative Europe Media Desk UK), Samantha Perahia MBE (Head of Production UK, British Film Commission), Sara Putt (Managing Director, Sara Putt Associates, representing Women in Film and TV) and Andrea Corbett (Skills and Career Development Manager, Directors UK). 
FOCUS Managing Director Jean-Frederic Garcia said "We are thrilled that FOCUS has once again welcomed even more delegates and exhibitors, from all sectors of the creative screen industries, who enjoyed an intense two days of meetings, networking and an inspiring conference programme. Many thanks to the CAB, all our speakers, exhibitors, partners and sponsors and we look forward to seeing everyone again for FOCUS 2020."
FOCUS The Meeting Place for International Production returns to the Business Design Centre, Islington, London on 8/9 December 2020 for the sixth edition. More info at tlgfocus.com.
Many thanks to the CAB, all our speakers, exhibitors, partners and sponsors and we look forward to seeing everyone again for FOCUS 2020."
For further information:
Kate Hughes, Director of Marketing & Communications
kate@tlgfocus.com Tel: +44 (0) 7788 432852 
Links:
Website: tlgfocus.com
Twitter: twitter.com/tlgfocus
Facebook: facebook.com/tlgfocus
Instagram: instagram.com/tlgfocus_
Hashtag: #FOCUSLondon