FOCUS set for record year
PRESS RELEASE: 2nd December 2019
FOCUS 2019 set for record-breaking year
200+ speakers, 70+ sessions and 270+ exhibitors
3 & 4 December at the Business Design Centre London

FOCUS, The Meeting Place for International Production, returns to the Business Design Centre London on 3-4 December 2019 for its fifth edition. The event remains completely free to attend for industry professionals and this year will offer even more content, connections and countries.
The over-arching theme of this year's Conference Programme is "Forces of Change – What's next?". 76 keynotes, panels, workshops and presentations featuring over 200 industry leaders, will address the key opportunities and challenges concerning the production industry today.
At FOCUS 2019, thousands of delegates will be able to meet with 278 exhibiting companies from over 80 countries, including international film commissions, location providers and production service companies, offering filming incentives and production solutions from pre through to post production.  New territories for 2019 include Bahamas, Barbados, Dominican Republic, Egypt, Ireland, Latvia, Mongolia, Montenegro, Panama, Philippines, Slovakia, South Korea, Trinidad and Tobago and Turkey.
Sustainability continues to play a major role at FOCUS.  For 2019, in association with AdGreen and BAFTA's albert, the expanded Green Zone showcases a roster of eco-friendly companies and offers dedicated training sessions.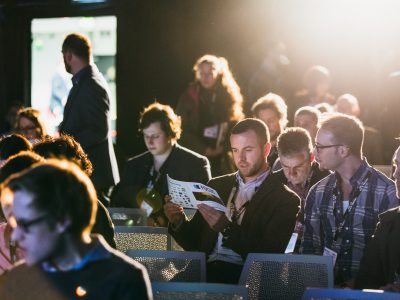 The extensive networking opportunities presented at FOCUS include 26 receptions, parties and happy hours, including Producer meet-and-greets in association with the Producers Guild of America (PGA), the Location Managers Christmas Drinks, the Advertising Producers Association Christmas Party,  a Producers Brunch in association with Variety and receptions hosted by a wide range of film commissions including Italy, Florida, Thailand, Estonia, Ukraine, Creative England/FO:UK, Poland, Greece, Portugal, the Nordics, Romania, Jordan, Slovakia, Philippines, Uzbekistan and Trinidad and Tobago.  Delegates can also meet at the Nu Boyana Studios Bar and the Fresco Film Producers Lounge.
The content programme, curated by Sue Hayes, is developed in consultation with leading industry organisations, including the British Film Institute, British Film Commission, Pact, Directors UK, Advertising Producers Association, The Production Guild, ScreenSkills, UK Screen Alliance, Creative Europe Media Desk UK  and Women in Film and TV. It is presented in association with media partner Variety and for 2019 Production Service Network is the content sponsor.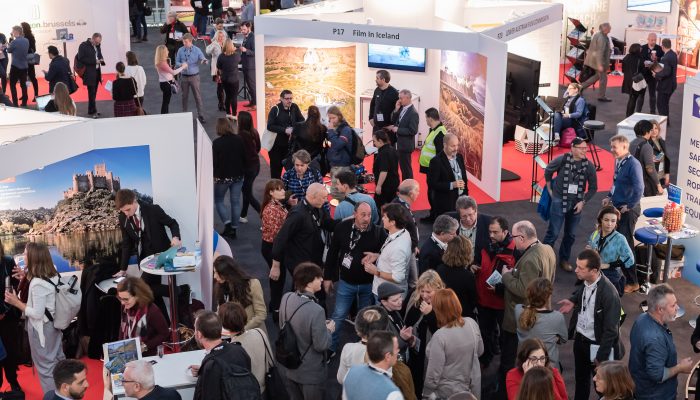 Jean-Frederic Garcia, FOCUS Director says, "We are looking forward to welcoming visitors from all across the world and from all sectors of the creative screen industries who will enjoy a lively exhibition hall, an amazing conference programme and many networking opportunities. Many thanks to the CAB, all our speakers, exhibitors, partners and sponsors"
Mikael Svensson, representing the Swedish Film Commissions says. "It's an incredible achievement to create such an indispensable event in such a short time".
Professionals from the creative screen industries can register for a FREE delegate badge at tlgfocus.com
For further information:
Kate Hughes, Director of Marketing & Communications
kate@tlgfocus.com Tel: +44 (0) 7788 432852 www.tlgfocus.com
Links:
Website:             tlgfocus.com
Twitter:                twitter.com/tlgfocus
Facebook:           facebook.com/tlgfocus
Instagram:          instagram.com/tlgfocus_
Hashtag:              #FOCUSLondon
About FOCUS
FOCUS is aimed at all the creative screen industries – including film, TV, advertising, animation and games – and is the only UK trade event where attendees can meet with content makers, film commissions, production services and locations providers from over 80 countries.
FOCUS is produced by the team behind The Location Guide. Held at the Business Design Centre in London and now in its fifth year, FOCUS helps visitors discover filming incentives, locations and production solutions to maximise screen value – for all production types and budgets. Embracing the increasing convergence of all audio-visual disciplines, FOCUS offers attendees valuable contacts, a packed session programme, facilitated meetings and networking receptions.